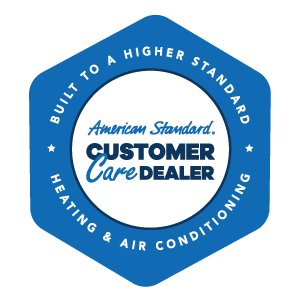 When you want the best, call Du-West!
Du-West brings a family tradition of excellence to Fort Worth Air Conditioning Services. Every one of our trained and trusted techs is committed to arriving on time, ready to get it right the first time.
AC Maintenance
Du-West AC Maintenance tune-ups include the deep cleaning and maintenance most companies skip. Our goal: refresh your system to factory-fresh specs so your system runs more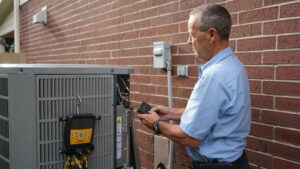 efficiently, saves you money, and lasts longer. That's what we mean when we say—when you want the best, call Du-West.
AC Service & Repairs
Du-West AC service & repairs keep your home comfy year 'round. That means if it cools or heats, we fix it. No matter who put it in, or how long ago. We arrive when promised, get right to work, and we're not finished until you're 100% satisfied.
Air Conditioning Replacement
Our Du-West techs' default mode is Repair, Not Replace. You call us out to fix your problem, and that's our #1 aim. But sometimes it just makes more sense to replace an older AC system. We give you all the options and keep you in control. If you decide on a new system, Du-West trained installation teams ensure it delivers optimal performance.
Air Conditioning Installation
Fact is the quality of your Air Conditioning system installation matters more than the brand or even the efficiency rating. Because it won't work right if it's not installed right, including all the duct work. That why we carefully size and install all systems, including inspecting and redoing ductwork if necessary to ensure you get optimal performance.
With hot, humid weather throughout most of the year, Fort Worth is one place you can't go without reliable air conditioning. If your air conditioner isn't working like it used to, quit working entirely, or needs routine maintenance to keep it in tip-top shape, you can rely on Du West for dependable air conditioning service.
Air Conditioning Problems? Get Help Fast
Nothing is worse than realizing that your air conditioner isn't working correctly. Issues always seem to happen on the hottest, stickiest days of the year; instead of scrambling to find someone to service your unit, contact Du West for fast, dependable air conditioner service. We'll have you squared away in no time.
Du West: The Reliable Source for Fort Worth AC Services

Du West is the contractor to trust for Fort Worth air conditioning service, whether you need routine maintenance, emergency repairs, or installation services. Our highly trained technicians receive ongoing education, ensuring they are up to speed with the latest technologies. They're armed with cutting-edge tools and equipment and a vast inventory of quality replacement parts, allowing them to get most jobs done on the spot.
Our Services
Du West is the name to trust in DFW metroplex when your air conditioning system needs attention.
 Our air conditioning services include the following:
Air Conditioning Maintenance – Keep your AC unit in like-new condition with routine preventative maintenance from Du West. Our affordable maintenance services make it easy to take a proactive approach to keep your air conditioning system working efficiently and reliably.

Air Conditioning Repairs – Whether your air conditioner doesn't seem to be working as well as it used to or has quit working entirely, you can rely on Du West for prompt, dependable service. We offer convenient appointment times and can also come out on an emergency basis.

Air Conditioner Replacement – Even the best air conditioning systems must be replaced. When your old air conditioner is due for replacement, you can trust the experts at Du West for fast, dependable results. We will present you with an array of options, making it easy to find something that suits your needs in terms of price, energy efficiency, and indoor comfort.

Air Conditioning Installation – The best air conditioning system on the market won't do you much good if it isn't installed correctly. Du West knows how to install air conditioning systems of all styles, makes, models and brands, so you can rest assured of quality results. We provide customized installation services that make the most of your purchased equipment.
Call Du West Today for Fort Worth AC Services

Don't settle for less when you need air conditioning service in Fort Worth. Whether you need routine maintenance or emergency repairs, Du West has you covered. Our family-owned company also offers air conditioner replacement and installation services, so you can count on us to keep you and your family comfortable all year. Call today to schedule the air conditioning services you need.