Du-West Has Been Houston House Raising Since 1989
If you are thinking that raising a home up in the air and off its foundation sounds crazy and complicated, you aren't wrong! The act of raising a structure requires a specialist with extensive experience, planning, and knowledge to ensure the safety of your home. Du-West has spent over 30 years working with homeowners throughout Texas to plan, elevate, and secure their structures. We offer free in-home Houston house raising Elevation Consultations to start the process of determining if your house is structurally sound and a good candidate for elevating and walking you through the process so that you can make an informed decision. Du-West currently provides consultations for slab, block and base, and pier and beam homes. Call (713) 473-7156 today or reach out to one of our local offices to learn more.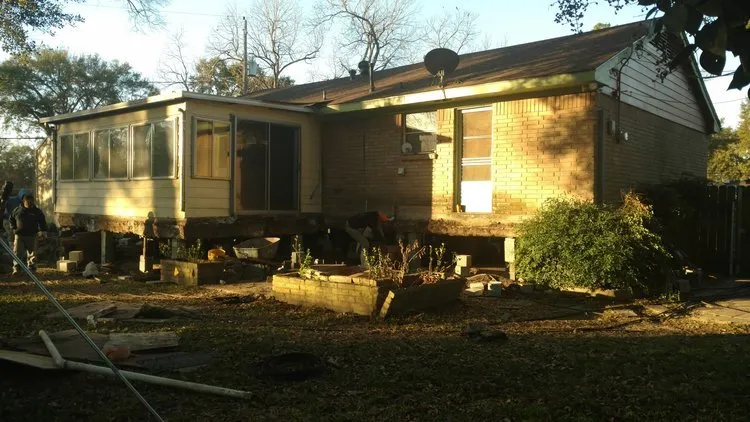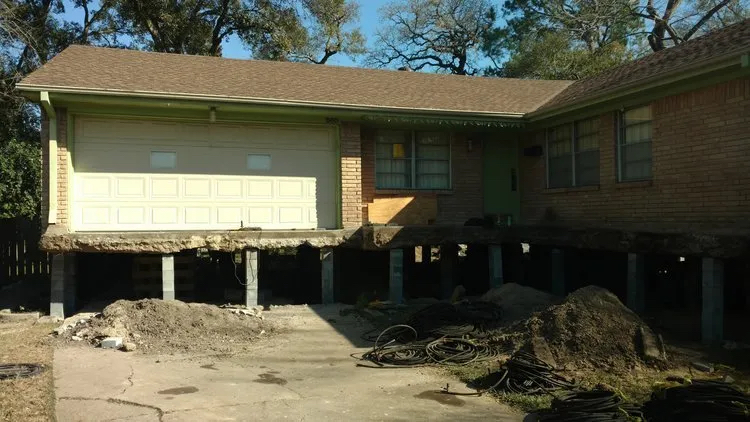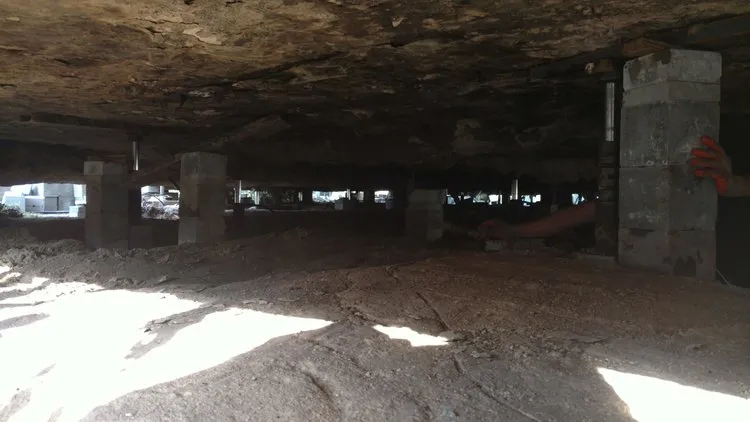 What Can I Expect at My House Raising Consultation?
Inspect, measure, and draw your home to scale. Review perimeter walls, exterior door swings, interior walls, all plumbing fixtures, incoming water line, irrigation systems, gas line and meter location, all concrete flatwork around the home, detached garage, breezeway or not, electric above or above grade, meter, and breaker box location.
Review your home plans and take photos of your home.
Review your current elevation certificate.
Review your property survey.
Verification that your home is structurally sound for house elevating.
When you decide to move forward with the repair, we will provide a comprehensive repair plan designed by a Du-West Certified Structural Technician in conjunction with our in-house team of Home Elevation specialists.
Detailed project pricing and options to enhance curb appeal after the home is elevated.
An overview of our existing payment options as well as what we've seen historically as far as grant programs and other opportunities to secure financial assistance