General plumbing repairs are essential for anyone who experiences recurring problems with a plumbing system. This includes both homes and business plumbing systems, which can be damaged from various causes. Any water leaking threatens to undermine the property's value, so leaks should be fixed right away. Our plumbing services also help to protect the building from the costs of extended periods of no service. We offer various additional services to address problems with your drains, damaged parts, and other issues with the plumbing system.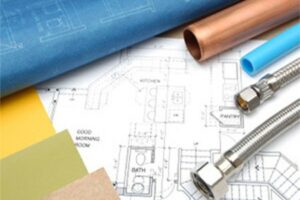 General Plumbing Repairs
General plumbing repair services enable you to be confident that any plumbing problems can be promptly resolved. The general plumbing services are classified as non-emergency services. However, it's crucial to resolve these issues as soon as possible. Additional damage to your plumbing system or property can occur if you allow the plumbing problem to persist for too long. 
 Once you notice an issue with any of the following parts of your plumbing system, you should contact our service team right away: 
Faucets:

 The faucets in your building might need to be repaired or replaced. Each situation is a little different, so getting a professional to investigate the issue. For example, you should contact us if you notice low water pressure coming from the faucet. Any leaks might also indicate underlying damage, so contact our service team. 
Showers and bathtubs:

 The shower heads might be malfunctioning, or you might need an entire replacement. The drains might become clogged, and the water pressure might be abnormally low. These are signs that you might need our plumber to look at your shower or sink to evaluate the situation. 
Drain repairs replacements:

 There are times when the drains become so damaged or corroded that it's necessary to repair or replace the entire drain unit. There could be clogged pipes that aren't easily accessible and don't respond to other methods. 
Other issues: Our service team can handle water heaters, pinhole leaks, industrial pipe repairs, well pump repairs, toilet repairs, and other replacement services. 
General Plumbing  Maintenance
General services for your plumbing system can save you money in the long run. These services are effective at improving the daily quality of life. For example, you may enjoy restoring full water pressure after contacting our team for general plumbing services. However, the benefits go well beyond your daily quality of life improvements. Maintenance services will often detect issues as they are developing. This allows the general plumbing service provider to correct a problem before it becomes costly and difficult to manage. 
Need a new water heater? We got you covered!
Our Plumbing Team
Our general plumbing repairs team is committed to providing exceptional services to every client. We hire the most experienced professionals to ensure that your plumbing issues get resolved on the first visit. There might be multiple options available to you in some situations, so our friendly team will patiently explain your choices and the budget implications of each option for general plumbing services. Contact us today to get the process started.