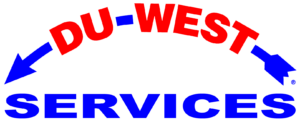 Deer Park's Trusted Contractor
Helping Deer Park with home repairs since 1978.
Why Deer Park Du-West Services
We believe in doing our best every day. It's more than a promise. It's our family tradition. That's why Du-West in Deer Park arrives when promised, gets right to work, does the job correctly—the first time, and stands behind everything we do.
Whether you call us for Foundation Repair in Deer Park, Air Conditioning and Heating, Plumbing, Retaining Walls, or Concrete Leveling, you'll soon join thousands of satisfied customers who know. When you want the best, call Du-West in Deer Park.
Deer Park Du-West Services
Repairing Deer Park Foundations
Beginning in 1978, Du-West set out to do one thing extraordinarily well: provide Houston, TX with the best possible solutions available for foundation repair. Over the years Du-West in Deer Park has developed techniques that have revolutionized foundation repair, increased customer satisfaction in plumbing, and lowered utility bills from your HVAC system. Today Du-West continues growing; consistently delivering quality service you can depend on by a company worthy of your trust. Call our team today at  (713) 473-7156 or reach out to your closest location to get started!